DMA Creative Club Launch
Last week, Yardies from the Content and SEO team were present for The DMA's launch of their Creative Club in Edinburgh. The inaugural event, held at the impressive offices of The Union, helped promote the DMA's campaign for Great British Creativity. The campaign is an evolution of their previous advocacy for Great British Copywriting – something we're no stranger to, having hosted several DMA Copywriting Club events ourselves.
The evening started by following a winning formula from the Copywriting Club events – pizza and drinks. Once everyone had enjoyed the customary hospitality, Lisa McLaughlan of The DMA opened the talks. She explained a little more about the campaign and how The DMA works to promote creativity from marketers. Lisa honed in on their activity in Scotland and the importance of the creative, marketing and advertising industries to the UK and Scotland's economies.
The evening's main event was an honest, insightful and entertaining talk from Sheryl Thomson, Creative Director for Union Direct. Sheryl took inspiration from members of her team to talk about how the need to play can bring out our highest levels of creativity.
Illustrated with a slew of amusing gifs, the talk began by explaining a key challenge that many face in the creative industries and beyond; achieving a sustainable and positive work-life balance.
Why do we need to play?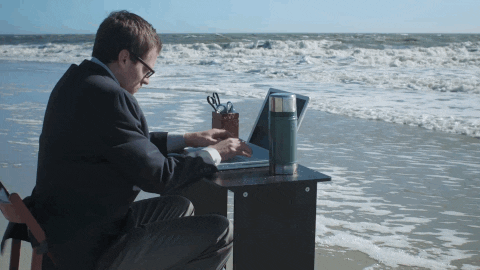 Throughout the session, the points made were backed with scientific and social research and given added context through examples. One illuminating stat provided was that 60% of professionals are connected for 70 hours or more a week.
Given that there's already a perception of marketing and advertising agencies being demanding places to work, seeking that work-life balance requires people to create more in the time they have available. Even more of a challenge given our best ideas rarely come when we're sat at our desks.
Therefore, there is a need to play – to remove the pressure that can constrain the imagination and open ourselves up to the joys of being creative. By having fun with our ideas we give ourselves the best chance of delivering outstanding work. To add a little more context, we were taken through some of the work of Paula Scher.
Scher had been designing incredible posters for New York's Public Theatre to appeal to a more diverse demographic. These posters used a style akin to street art and graffiti while containing an aesthetic hat-tip to 1950's music posters. As more and more were commissioned, there was a creative void for the designer – they stopped being something she was able to play with (as a certain style was expected) and became solemn work.
The point, borrowed from Scher, is that creatives are at their best when their work constitutes serious play (it's work, but still enjoyable), as opposed to solemn work (or worse) which may be functional but can lack real inspiration.
Improving your creative output
Sheryl gave some valuable advice for those of us looking to generate that Great British creativity to contribute to continued economic growth in this sector.
Don't be scared of failure
To achieve this, we need a culture that supports taking chances and helps us learn from failures.
Question everything
Especially useful for understanding briefs, but allows you to get to the crux of what you are trying to achieve.
Enter a flow state
Distraction free concentration permits you to push cognitive capabilities and make mental connections that stimulate creativity.
Get some sleep
The brain is more effective when you get enough sleep. Also, we can be at our most creative when in a hypnopompic state, which occurs when you first wake up – conscious but yet to be constrained by reality.
Do nothing
This allows unconscious processing, which some studies have shown can lead to better decision making.
Have fun
Get the endorphins flowing and relieve creativity stifling stress.
Knock down barriers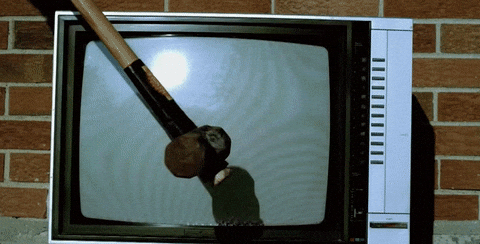 Challenge the things that are acting as barriers to creativity – whether that's challenging a client to push their boundaries or the blockers in our environment that are stopping us from coming up with our best ideas.
Now, many of those sound great and certainly transcend the typical working environment. However, within a work environment, some of the barriers to creativity that should be knocked down still exist, and if we're able to remove them our output can be improved. Some of the barriers include:
Stress or increased pressure
Formulaic working
Suffering from a pressure hangover
Workplace culture
Technology – always being on and available with a constant distraction
Remaining in your comfort zone – not pushing yourself
Poor prioritisation of tasks, leading to time pressure on creativity
With all that in mind (or seemingly out of mind, while we're unconsciously processing it) the event was a great start to the DMA's campaign and it was good to come away with actionable and pragmatic advice.