Getting your content noticed on the diluted web is no easy task. Not only are you competing for attention with boundless media (think needle>haystack); you're up against some tough opponents. In this post, we offer our top tips to help you cut through the noise and make your content stand out miles above the rest.
Learn to communicate through visual language
As that old, overused saying goes, a picture is worth a thousand words. But what happens when millions of new pieces of visual information are disseminated every day? Research shows that people engage with and retain information better when it's paired with a visual; but how can you make your content stand out in a highly saturated visual culture?
The digital world is a visually literate one and, with all this information fighting for attention, a staged stock photo just won't cut it. This shift towards visual culture means that content not only needs to look stunning, but it also has to appeal to the lifestyle choices of your target audience, as well as their wants and needs. It has to stand out and connect with the audience on a deeper level, and that's where your creativity is required to elevate the content.
The content that you create must be compelling, widely understood and evoke some form of emotional reaction. Look for inspiration everywhere and keep up to date with visual trends. For example, check out Getty Images' visual trends "set to inform and influence visual communication" in 2018.
Pay close attention to the details
If you really believe in the concept behind your content, why wouldn't you give it the care and attention it deserves? Cater to the finer details and scrutinise everything, as you will only get out what you put in. To make share-worthy and informed content, you need to leverage your team's expertise and knowledge, and if the material is around a niche topic, bring in the big dogs. In our recent work on The Art of Luxury Watchmaking, we brought in watch journalist Alex Doak to inject his expertise – this made the content more informative and it enhanced it completely.
Next up is Benchmarking. You should always keep an eye out for what's out there to stay one step ahead of the competition. Tools like Buzzsumo can help keep you up to speed on what content is trending and most widely shared, so take it in as inspiration and then do it 10x better. Benchmarking not only keeps you on your toes, but also helps make sure the content you're creating is original and offers a new angle; because there's no point giving your audience a déjà vu.
Give the audience something new
By bringing something new to the table, the content becomes more shareable, and you offer originality and value to your audience. I'm not saying you have to start creating videos of yourself blending your MacBook to get noticed, but always aim to create something conversation-worthy and offer your audience some kind of takeaway from the content.
Reflect brand and values the right way
When undertaking any client work, it's a no-brainer that the content needs to be on-brand and tailored to their target audience. You could create a harshly branded infographic, which plugs your client's products or services, and the client may indeed love it. However, by doing that you're likely to limit the end audience and ROI, and more importantly lose any sense of authenticity.
Instead, focus on telling the story or values of the brand. Ask yourself what the purpose of the content is, and how it supports the client's overarching objectives. Do you want to inform the audience about the brand, or entertain them with some interesting facts? Perhaps you want to inspire them to take action, or aim to change their outlook.
Successful content should be created around an idea, not a product, and should strive to build engagement and promote brand recognition in the long-term. Take a look at McVities #sweeet campaign and you might wonder what kittens have to do with selling biscuits. This was a brave move for the brand, but they successfully tapped into the nostalgia and comforting associations that go hand in hand with their products. Give the people what they want – in this case, kittens!
Getting the balance between aesthetic and depth
So you've poured over a beautiful piece of content, you stare at it in awe. It looks exceptional and the text is aligned to perfection… thumbs up. You then read it and realise there's no depth. Your visual content should reinforce your data or accompanying text, helping the audience to understand your overarching message. Text is essential for SEO, and keywords and phrases included throughout your headings, titles and accompanying text are crucial. Optimising your graphics for SEO using alt text and meta descriptions will offer users a text description of what the image shows, and helps Google 'read' your graphics.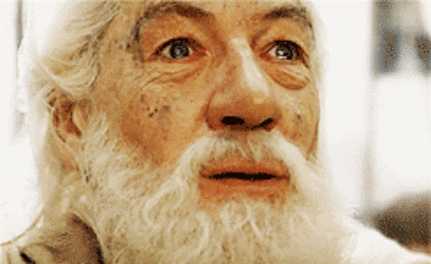 The endgame
As you scroll through the endless masses of online content, you may feel as if every great idea has already been taken, or find yourself screaming "Why didn't I think of that?!". Instead, think of it as an opportunity to learn; the internet is full of infinite inspiration and advice from industry professionals that can be instantly accessed and harnessed to inform your content.
Remember that style over substance may lead to an initial boom of shares, but a one-hit wonder is all it will ever be. Strive to spark the audience's curiosity and build momentum by creating content that has true depth and meaning, retains the viewer's attention and can be shared or even expanded on over time. Wondering where to start? Lucky for you, we're experts in content creation and consultancy. To find out how we can help your brand, get in touch!